Check out:
http://chickensandwich.blogspot.com/ The header is "This is a blog created for the purpose of reviewing chicken sandwiches."
Awesome!
Now, I'm late to the ballgame on reviewing the BK Firecracker Tendercrisp. I will tell you up front that the gold standard in my book is Wendy's #6, although recent chatter gathered by Soupy Intelligence has pointed to Bro Taguchi's launching an upcoming assault on this standard. I, for one, am not fazed.
I would argue that the Firecracker Tendercrisp is partly inferior because its spiciness comes from its sauce, while the spiciness of the #6 is "in" the breading of the chicken patty. The result is that the FT's spice might not be uniform. The sauce is fairly spicy, however, and you shouldn't be disappointed. The FT does have lettuce and tomato, which are standard gear on the #6.
I would say that the FT is very good, but I'm not sure that it's going to consistently lure me away from a Whopper. It is a contender.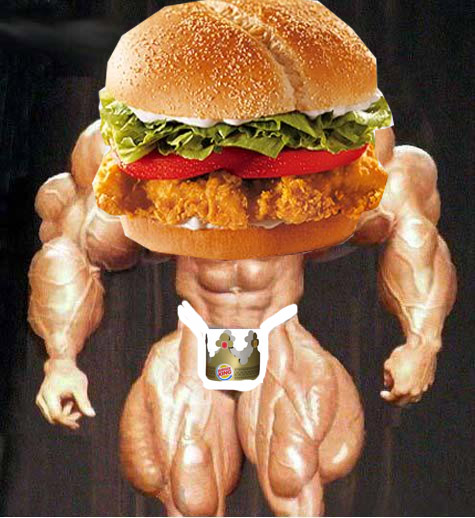 I can tell you, however, that the #6 itself has been sitting the bench a lot lately, as I have opted for a straight-up Plain Jane #1 with cheese.
-MC Spanky McGee