According to the Oakland Press, Kevorkian is planning to mount an independent bid in Michigan's 9th District seat currently occupied by Republican Joe Knollenberg.

"We need some honesty and sincerity instead of corrupt government in Washington," Kevorkian told the paper. He also said his plans are in the "formative stage" and he would make a formal announcement next week.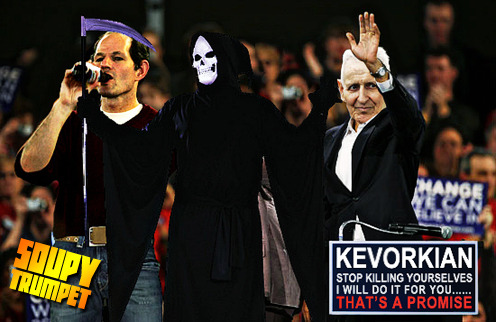 This is awesome. I hear that Kevorkian has the Grim Reaper's endorsement, and I hear Eliot Spitzer's on board, well, ya know, because he's "ready" for the changes that Kevorkian will, uh, bring about.
-MC Spanky McGee