Man, I've been with State Farm a long time, probably too long. They insure my piece-of-shit vehicle.
I gotta tell you, their damn website is so janky, you can't even schedule a future payment. In their FAQ, they write:
Can I schedule a payment to be made at a later date?
Not at this time.  As we enhance our EBPP [Electronic Bill Presentment and Payment] process by adding more features and options, this ability will be available.
"Not at this time"??? Look bro, feed the damn hamster that runs your server, and get the ability to to allow your customers to make future AND RECURRING payments. You guys ain't that broke.

Yeah, yeah. I should kick these Atari-playing 8-track fans to the curb, but I'm too lazy to do it, although I'm apparently motivated enough to do a craptastic photoshop job and crank out this bitch-job of a post.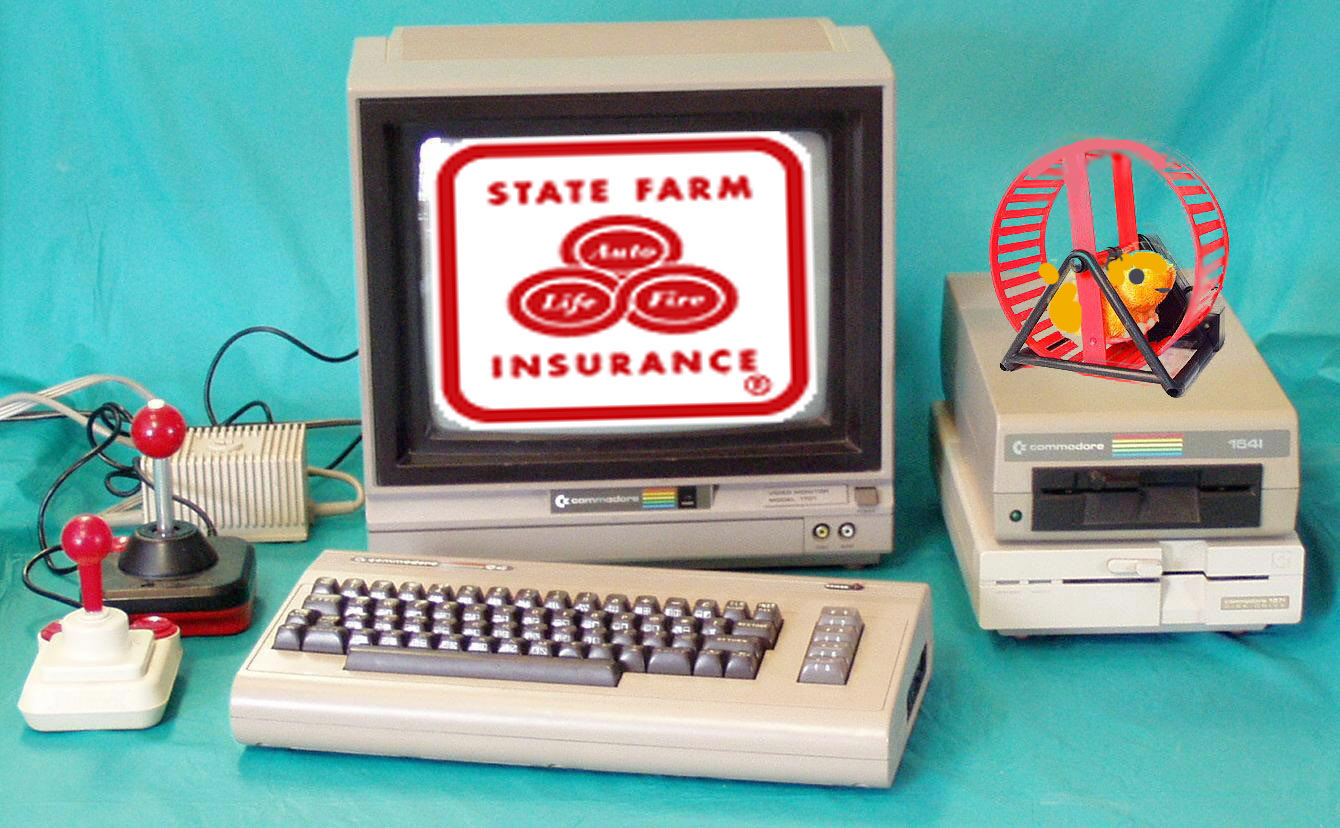 Since I can't use my computer to pay my damn bills from State Farm, I'll just use it to play Oregon Trail instead.
-MC Spanky McGee