Kentucky Fried Chicken has lost its damn mind, Reuters reports. They put a giant logo out in the desert by Area 51.
"If there are extraterrestrials in outer space, KFC wants to become their restaurant of choice," KFC President Gregg Dedrick said in a statement.
http://news.yahoo.com/s/nm/20061115/od_uk_nm/oukoe_uk_food_kfc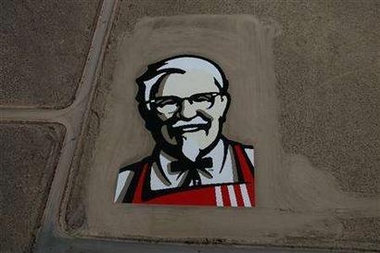 (Reuters photo)
Next they'll put a logo on the moon. I can't wait until The Alien, E.T., and Jabba the Hutt stop by for a bucket of KFC. This is totally going to rock. I hope they like biscuits and mashed potatoes. They sure as hell wouldn't order that piece of shit known as "The Snacker."
The Giger Alien enjoys a leg: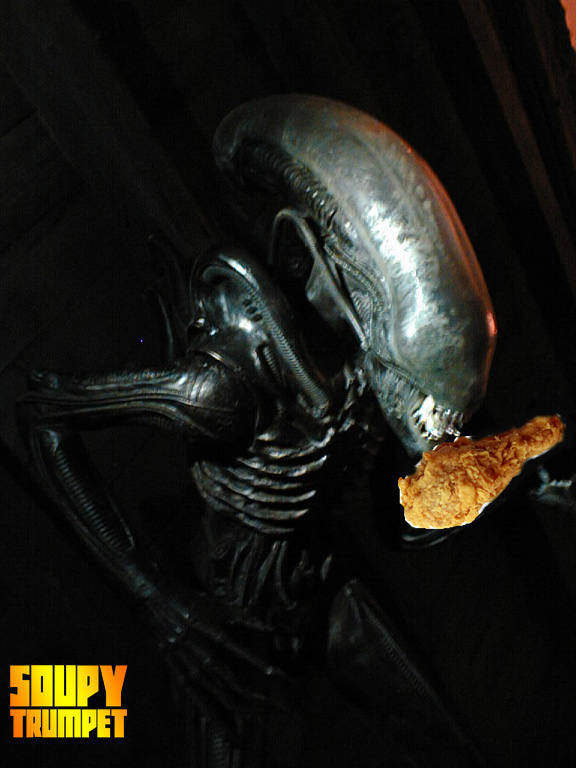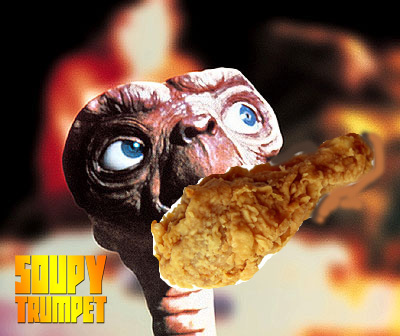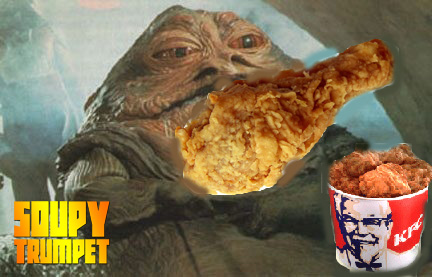 Spanky is aware that his Photoshop skills are totally ghetto. Spanky had KFC for lunch today. It was awesome.
-Colonel Spanky