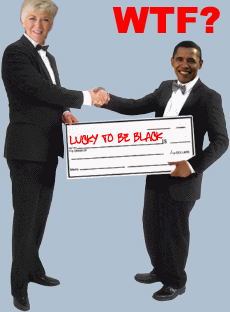 Twenty four years ago Geraldine Ferarro was the first woman to be on a major presidential ticket. She was the Vice President on the Walter Mondale ticket that lost in a landslide to Ronald Reagan. Fast forward to 2008 and Hillary Clinton is trying to become the first woman president of the United States of America and is currently embattled in a very close Democratic nomination race with Illinois Senator Barack Obama. Tonight the race goes to the Mississippi voters.
Ferarro has been attached to the Clintons since Hillary's husband Bill's administration appointed her to the position of ambassador to the United Nations Committee on Human Rights. She has been a strong ally of Mrs. Clinton and has served her campaign as a surrogate speaker, fund raiser, financial committee member, and even worked the phone banks. In addition to her work with the Clintons, Ferraro has worn many hats from hosting the television show "Crossfire" to being a U.S. Congresswoman, and even holding the position of senior managing director of the Global Consulting Group corporate public relations firm.
Sadly as accomplished as this woman has been and as dedicated to Hillary Clinton she has shown to be, her recent words may be the final stamp on her legacy. Like the sex scandal involved New York Governor Eliot Spitzer aka Client 9 or the "run for cover" quitting Admiral William Fallon, an entire career of public and or country service will be tarnished this week. Ferarro gave an interview to the Daily Breeze to preview her then upcoming speaking engagement at the Armstrong Theatre of the Torrance Cultural Arts Center Theatre in Torrance. In this phone interview with staff writer Jim Farber, Ferarro talked about the expected issues that challenge Hillary Clinton's campaign. Issues like the media being soft on Barack Obama and of course gender.
"I think what America feels about a woman becoming president takes a very secondary place to Obama's campaign – to a kind of campaign that it would be hard for anyone to run against," she said. "For one thing, you have the press, which has been uniquely hard on her. It's been a very sexist media. Some just don't like her. The others have gotten caught up in the Obama campaign."
Perhaps she should have taken pointers from the California community that regulates certain types of language rather than from gays > terrorists Sally Kern (who also fits the tarnished career description above) before she delivered her inferences that Barack Obama was having success based on the fact that he was black.
"If Obama was a white man, he would not be in this position," she continued. "And if he was a woman (of any color) he would not be in this position. He happens to be very lucky to be who he is. And the country is caught up in the concept."
Obama finds Ferraro's comments "absurd" and "divisive".
This nomination process has seen record levels of media coverage and many people involved with the campaigns just running their mouths and being removed from their involvement. It is hard to decipher what is "authorized" by the candidates and what will be denied and denounced once it has been said. The final chapter of this foot-in-mouth story has likely not been written.
Additional Sources: