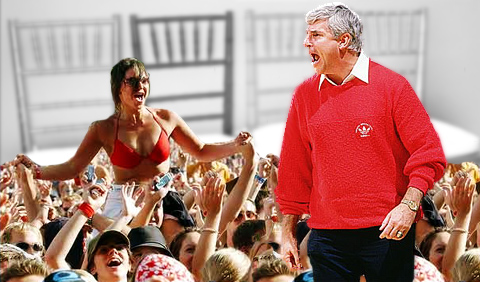 Coach Bobby Knight abruptly retired from coaching men's NCAA basketball at Texas Tech University tonight. He is the winningest coach of al time with 902 wins at Texas Tech, Army, and Indiana University. He and Dean Smith, the man he passed to become #1 all time, are the only two men to win a college championship as a player and as a coach. Knight was a player for the Buckeyes at Ohio State. In addition to 3 Hoosier national championships he won as head coach at Indiana, he also coached team U.S.A. to gold medals at the Olympics and Pan-Am Games.
Knight has always been known for his temper and his antics on the court. Many players, parents, and University Personnel grew tired of them, ultimately ending his legendary run at Indiana. He may be just as famous for his championships as he is for throwing a chair across the court at a game against Purdue, slapping one of his own players during a game, or even choking then Indiana guard Neil Reed at a practice.
To read more on the retirement, check out the Rivals.com article.