I'm serious.
Jackass star Steve-O was charged with felony cocaine possession, and was hospitalized for the second time this week, at Cedar-Sinai Medical Center, TMZ reports.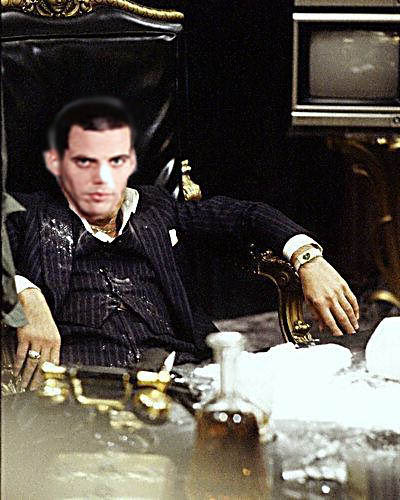 But this should be a no-brainer. The cops have had probable cause to arrest that dude since the damn show came out.
As if those boys are sober. Shit, Knoxville probably secretes highly-potent drugs, and Steve-O prolly licks them off him. They've gotta be fueled by something. Do you really think that Wheaties is what makes someone cram a toy car up his ass?
While I'm at it, I'm also predicting that a couple of those boys will turn out to be addicted to hardcore painkillers, hmmm, Rush Limbaugh?
Ok, Steve-O. You seem like a nice guy. Seem. Looks like it's time just to chill out, Bromaha. Play some XBOX for a bit, have some beef jerky–just kick it.
-MC Spanky McGee
---
It's too early for Spanky to be writing. 3-14-2008 7:47 AM