Woman stuck on toilet for two years, police say
Ness County Sheriff Bryan Whipple said it appeared the 35-year-old Ness City woman's skin had grown around the seat. She initially refused emergency medical services but was finally convinced by responders and her boyfriend that she needed to be checked out at a hospital.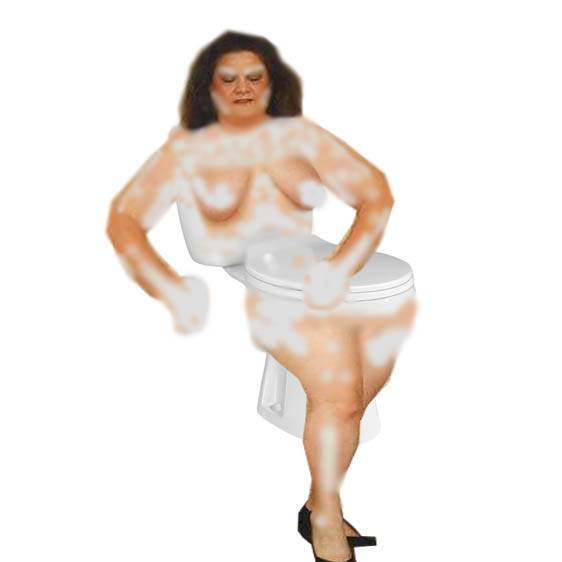 I think Grown Pumpkin was on the toilet for an hour and a half once. He barely survived. It was quite the struggle, from what I hear.
It's my theory that nearly anything humans can do or say has been done, is being done, or will be done in the future. Let's see if people start bombarding Guinness with claims that they lived on a toilet for 10 years, 15 years, etc.
Didn't her boyfriend think to tell her to pinch it off? Sheesh.
-MC Spanky McGee
---
Spanky is not an artist. But he likes to give real ones a bad name.