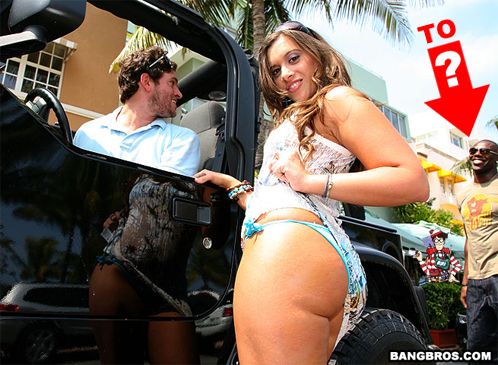 Several blogs are speculating that Dallas Cowboy football superstar Terrell Owens is seen in the background of a photo (above) at a hardcore porn photo shoot by the Bang Bros. This reminds me of Where's Waldo (also above) and only really gets mentioned because IF this is TO, then him cheesing in the background is pretty funny. I can't imagine NFL commissioner Roger Goodell would be too happy.
In terms of this being some "dirty" sex scandal or something, this photo does not hold any weight. Apparently TO, or this guy, is not seen in any of the other pictures and the Bang Bros crew did not respond when asked by reporters whether Terrell Owens had a cameo in one of their pieces. Is it possible he was just walking by? This photo almost looks like the dude and the alleged TO are sharing a "I can't believe a pro football player is coincidently walking up on a dude about to get some dome" moment.
TO continually gets press for his body, but he would really have to do more than this picture to top Dennis Rodman's sexcapade photos.
Who are the Bang Bros (NSFW) anyway? They didn't ever have a bus (NSFW) did they?
el oh el