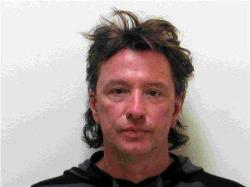 Richie Sambora, guitarist of Bon Jovi, was charged in Laguna Beach (California) today for driving his Hummer drunk with kids in the vehicle back in March.  Sambora received two DUI related misdemeanor charges for weaving across lanes and blowing a .13 bac.
Dude is rich and a woman was in the car (sober enough to be allowed to take the children with her)… point is "Hey dingle dick, let somebody else drive".  He was lucky to avoid child endangerment charges.
He had been in rehab twice in 2007.  I hope that he gets it together, lets somebody else drive when he is blitzed, or is on the road alone when he learns the ultimate lesson.